October 7, 2019
PBD Worldwide is proud to announce the promotion of Yolanda Morgan to Director of Customer Service. Yolanda joined the team in 2016 as a Corporate Trainer. In July of 2018 she was promoted to Customer Service Manager, while continuing on onboard and train the customer service team.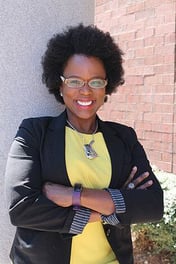 As the Director of Customer Service, Yolanda's goal is to assure the growth of PBD by continuing to expand the service offerings available. Yolanda believes that customer service is a tangible demonstration of PBD's core values. In addition to PBD's reputation for being a top fulfillment provider, she plans for PBD to also be known as a top tier customer service provider. This quality of dedication and customer satisfaction is very important for PBD's long-term success.
"Yolanda's energy and enthusiasm have taken the call center to new heights. It's so refreshing," says Lisa Williams, COO of PBD Worldwide. PBD is confident that Yolanda will continue our mission of providing exceptional service to its clients and customers every time.