PBD Worldwide is proud to be recognized as one of Atlanta's Best and Brightest Companies to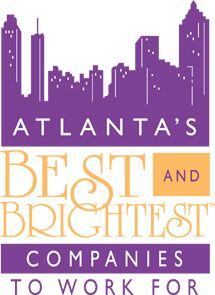 Work For™ in 2013. This is PBD's second consecutive year appearing on the list.
The Best and Brightest Companies to Work For™ competition identifies and honors organizations that display a commitment to excellence in their human resource practices and employee enrichment. Organizations are assessed based on categories such as communication, work-life balance, employee education, diversity, recognition, retention and more. Participating companies go through a rigorous two-part survey process that is designed to gather detailed information about each participating company. The list is determined by a point system received from both surveys.

"It is an honor to be recognized for our efforts. PBD Worldwide acknowledges that our employees are our most valuable asset and we make it our priority to continually introduce innovative and meaningful ways to keep our employees engaged," said Scott Dockter, President and CEO of PBD Worldwide. "We are committed to the growth and development of our employees and will continue to strive to provide each of them with an enriching and supportive work environment."

Winning companies will be honored at the annual symposium and awards gala on Thursday, June 20, 2013 at the Atlanta Marriott Century Center in Atlanta, Georgia. For more information on Atlanta's Best and Brightest Companies to Work For™, please visit www.101bestandbrightest.com.