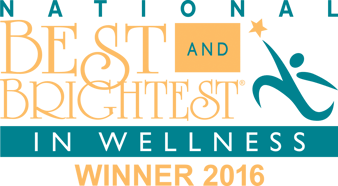 PBD Worldwide is proud to announce their recognition as one of the National Best and Brightest in Wellness® for 2016. This is PBD Worldwide's third consecutive year appearing on the list.
The Best and Brightest in Wellness® is an innovative initiative that recognizes and celebrates quality and excellence in health awareness. This unique program highlights employers, wellness providers, schools, faith-based groups, and nonprofits that promote a culture of wellness; and those that plan, implement, and evaluate efforts in employee wellness to make their business and the community a healthier place to live and work.Company entries are examined statistically for quantitative data and examined on a point system based upon criteria to benchmark and improve wellness program effectiveness. They include outcomes, analysis and tracking, participation & incentives, benefits and programs, leadership, employee input, culture and environment.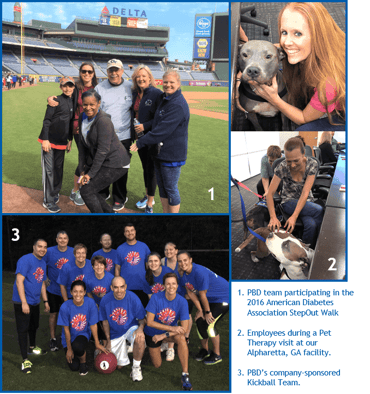 PBD Worldwide continues to put a major focus on employee health and wellness. This year, PBD expanded their wellness reimbursement program to not only include monthly wellness memberships, but also wellness purchases such as fitness equipment, activity trackers, smoking cessation products and registration fees for races or walks. In addition to including more qualifying wellness expenses, PBD raised the limit on the quarterly reimbursement program as well as made all qualifying expenses reimbursed at 100% rather than the previous 50%.In addition to their revamped wellness reimbursement program, PBD continues to lead the corporate world with other wellness initiatives including an on-site wellness coach weekly, 24/7 fruit and healthy snacks available, pet therapy visits and monthly "Healthy Breaks" which include sessions on topics such as Healthy Holiday Eating and Efficient Fitness for Busy People. PBD offers many company-sponsored activities that enable employees to get involved in their community and be healthy including joining the company kickball team and participating in client races/walks in the area.
To view a complete list of the 2016 National Best and Brightest in Wellness winners, click here. For more information on the National Best and Brightest programs, please visit www.101bestandbrightest.com.